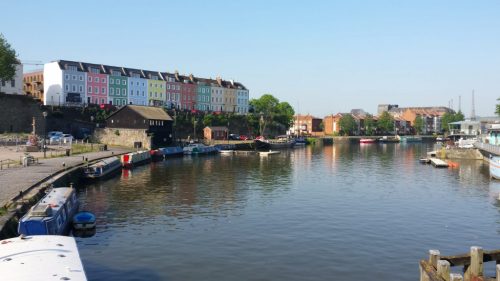 Books. Bookish people. And a bar.
Welcome to @CrimeFest18!
Ok, so there was a bit more to it than that. Crime Fest is a four day long extravaganza of crime reading fun, during which authors team up on panels to discuss topics ranging from 'crime in a time of war' and 'a touch of the supernatural' to 'writing the police procedural'. Or at least, they team up when they're not hanging around the bar, chatting to fellow bookish types and sharing the joy of the whole experience on Twitter.
It's in Bristol, which is beautiful:
This is my third outing to CrimeFest. In 2016 I came alone and bought (what felt like) at least half the authors' books home with me. In 2017 I travelled with my beautiful – and very well-behaved! – little darling, as she was too small to be left at home without me. (She loved it, but is now far too chatty to sit placidly looking at her own books and snacking on cucumber for a whole day.)
This year, I took my lovely friend, Fran, along with me. This was a brilliant idea, as Fran also loves reading crime, especially Martina Cole, and is also chattier than I am, meaning I could just snap photos and listen intently while she set the world to rights with a varied bunch of authors.
After enjoying a variety of panels, ambling around Bristol and buying up (what felt like) half the book room, the whole event closed with the thoroughly entertaining 'I haven't a cluedo', which pitted a team of female crime writers against a team of male crime writers and gave them guns to fire when they knew the answer to a question. Sometimes they did, sometimes they didn't, and sometimes the audience got awarded points. Frequently, the audience win…
It was another fantastic year and I'm already looking forward to next year.
In the meantime, I've plenty to keep me busy…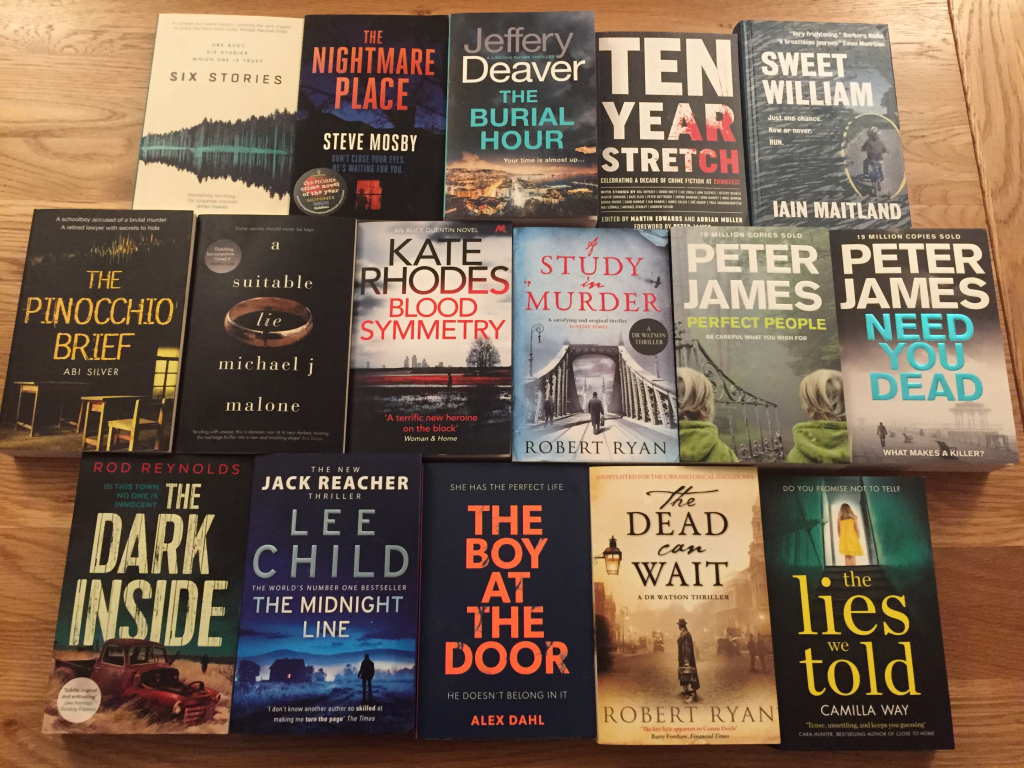 Reviews:
'The Boy at the Door' by Alex Dahl
'The Dead Can Wait' by Robert Ryan
'Sweet William' by Iain Maitland
'Blood Symmetry' by Kate Rhodes
'Perfect People' by Peter James
'the lies we told' by Camilla Way
'The Nightmare Place' by Steve Mosby