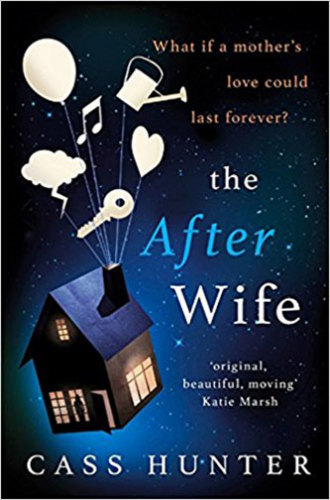 'I thought that love would last forever. I was wrong.'
So wrote Auden in his beautiful and haunting poem, 'Funeral Blues'. But, what if it could?
In these digital days of iPhones, iPads and iWatches, how far away are we from the possibility of an iRachel?
Cass Hunter explores longing, loss, love and, erm, the potential future of robotics, in this emotional story of a man and a daughter who have lost the woman who held them together: mum.
What's it about?
Rachel and Aiden are still in love after eighteen years together and enjoying sharing their life with their (typically angsty) teenage daughter, Chloe.
Rachel has always been the achiever, the brilliant scientist with a passion for her work that means she doesn't really take time off.
Aiden's role is to support her and love her, but when Rachel dies unexpectedly, he is stricken by the surprising way Rachel has chosen to help him with the aftermath.
She has given him a gift: a gift called iRachel…
What's it like?
Emotional. Humorous. Intriguing.
Hunter is adept at raising questions about the future direction of robotics and humanity, without ever detracting from the story she wants to tell.
iRachel's interactions with Aiden and Chloe can be humorous or deeply emotional as the human characters struggle to come to terms with their loss and their long-held resentments. Why didn't Rachel want to spend more time being a wife, being a mother, being a family?
Gradually, iRachel reveals more of the original Rachel's thoughts and regrets, humanising her slightly, (ironically I am referring to Rachel being humanised here – iRachel is actually more human than her creator in many ways!) but this is still a difficult story in terms of feminism. (Aiden's choices after Rachel's death suggest that he either did or would have come to resent his wife's steadfast application to her work, and Chloe's increased understanding of her mother can never fully heal the wounds created by her mother's absence in her life.)
Final thoughts
I thoroughly enjoyed reading this. iRachel's development is fascinating and the emotional journey taken by the main characters is deftly handled. Though I'm sure any reader can see through Luke's surly demeanour by the end of chapter one, it seems instantly revealing that Rachel hadn't, but as the novel develops she does become a more sympathetic, fully realised character.
A fun and interesting read.
Recommended.
'The After Wife',
Cass Hunter,
2018, Trapeze, paperback