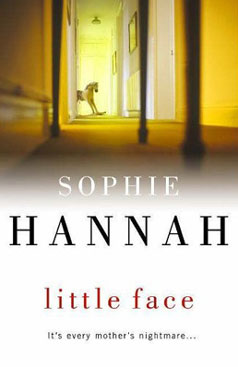 I have been waiting to read this for almost a year since I first read the blurb, and I was certainly vindicated: it is superb.
What's it about?
The story unfolds via two narratives set a week apart in which a race against time develops. In the first chapter, new mum Alice Fancourt describes the horror of arriving home to discover that the baby in the nursery is no longer her own. Within this chapter, the writer subtly positions Alice as a slightly on-edge character who seems frightened simply to be out of the house without her child, before the revelation of the strange baby. Already the reader is questioning Alice's control, which helps to understand why the local detective is so dismissive of Alice's 'story'.
In the second chapter, narrated by an omniscient third person narrator and set a week in the future, there is a further shocking development as the local police officers learn that Alice and the baby are missing, possibly abducted. Now, another police detective is convinced that Alice's husband has hurt her somehow and is responsible for another, even more serious crime…
What's it like?
It sounds like a complicated beginning, but the way it's narrated is immediately engaging as the reader struggles to work out what's really happening. The clues are there throughout, but it's a testament to Hannah's skill that the truth about Little Face is only revealed in the final chapter. The plot is intricately constructed without seeming to be because the reader is so focused on the psychological chill created by the dominating characters in Alice's life.
Apparently convinced that his wife is lying, David gradually develops into a much more threatening and psychologically convincing character than he initially appeared. The records of Alice's informal talks with the sympathetic policeman make her sound thoroughly irrational, in sharp counterpoint to her own carefully narrated tale, and once again forces the reader to question her mental stability, raising the possibility of a thoroughly unreliable narrator.
The police officers themselves are fully developed characters with large flaws, which is just as well since half the novel focuses on them. Detective Sergeant Charlie Zailer is adamant that Alice is mad, but this is largely influenced by her own feelings about Detective Constable Waterhouse, who seems to be falling in love with Alice. This leads to a complicated atmosphere as they try to work out who is hiding what, why, and how it might be linked to a supposedly-solved murder. These characters have survived to flourish in the next three books in this series (I'm now looking out for the fourth!).
Final thoughts
Hannah's written style is fluent and convincing; her characters are flawed but intriguing; her plot is skillfully developed and believable. This is an enjoyable read for those who like their crime fiction to focus on the psychological aspects rather than the evidence. Apart from some predictable moments in the denouement – why do villains always feel the need to confess their crimes in full? – this is an enthralling read with characters that will haunt you and a twist that will compel you to immediately start leafing back through the pages to refine your understanding.
'Little Face',
Sophie Hannah,
2006, Hodder and Stoughton, paperback