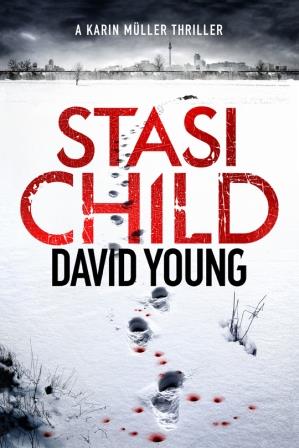 Recently I was privileged to receive a copy of debut novelist David Young's 'Stasi Child'.
It's a darkly shocking tale set in East Berlin the 1970s – in the DDR – and is the first in a series featuring People's Police detective Karin Muller. My full review can be found here, but I thought it was brilliant:
Gripping. The personal and criminal elements are both immediately engaging and well paced. The threads ultimately coalesce to form an astonishingly powerful depiction of life in a totalitarian state and the ending is stunning.
Even more recently, I attended the paperback launch in Richmond. There was cake. BOOK CAKE.
Clearly, this is an excellent idea, and all aspiring authors should take note.
The launch was also a good opportunity to chat to David, grab a signature (or two) and generally natter to bookish people. So, heaven.
Anyway, 'Stasi Child' has been available in e-book for a few months now, but if (like me) you prefer to flick through proper pages and inhale that new book smell, then you've no excuse for further delay as it's published in paperback today.
And now the long wait for book two begins…