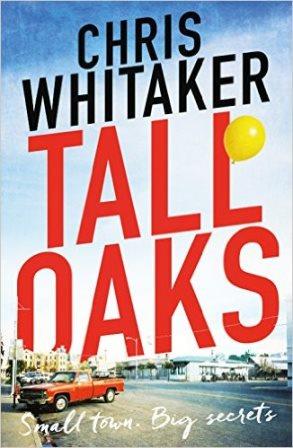 Chris Whitaker's debut novel, 'Tall Oaks', is a book I've wanted to get my hands on for ages.
After waiting (im)patiently for a paperback copy to wend its way to me, I can happily confirm that it was well worth the wait.
What's it about?
When three-year-old Harry first disappears, everyone is eager to help, but as the months tick by it seems only local police chief, Jim, and the boy's distraught mother, Jess, are able to sustain the terrible intensity of hunting for answers.
Meanwhile, 17 year old Manny is determined to be a gangster, but how is he supposed to do that if his sidekick insists on wearing shorts and the shopkeepers he tries to shake down want him to submit forms to central management?
Older but no less free of parental control, local photoshop employee Jerry dreams of winning the  National Amateur Photography Award, if only his mother would allow him to enter the competition.
Everyone in Tall Oaks has their own secrets to hide, including mysterious newcomer Jared, but which of them are relevant to Harry's disappearance? Slowly, we're going to find out…
What's it like?
Wonderfully shaped. Consistently entertaining. Intermittently chilling, especially the ending.
The first chapter packs a powerful punch as we listen to Jess describe the events of the night her son disappears. It isn't simply her pain we feel; we empathise with Jim as he 'sat in the dark for a long time, listening to her cry, willing himself to stop the tape.' It's a relief to switch to Manny's life and find him remonstrating with best friend, Abe, because '"Gangsters don't wear tan."'
As the story develops we meet a wide cast of characters, all of whom are convincingly drawn and immediately interesting – or, in the case of Jerry's domineering mother, horrifyingly awful. Whitaker moves smoothly between their lives and it isn't long before the red herrings are forming. What exactly is Henrietta hiding? And why is her husband making such an effort to get in shape? And what did Jasper do? The answers, when they start arriving, are stunning, and the final reveal is perfect.
Final thoughts
I thoroughly enjoyed reading this; there are so many delightfully comic touches along the way, but all supported by a deeper sentiment and characters you can't help but feel for. The solution really is brilliant; it's one of those lightbulb moments where you just think, of course, and realise how carefully everything has actually paved the way to this moment, but so subtly that you couldn't see it until a crucial piece of the jigsaw was revealed.
After reading this assured debut I shall certainly be watching for Chris Whitaker's next novel.
Highly recommended.
'Tall Oaks',
Chris Whitaker,
2016, twenty7, paperback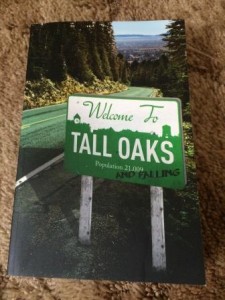 Many thanks to the author and publishers for providing me with a free copy of this book in exchange for an honest review.