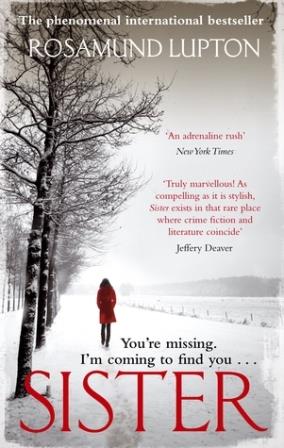 Jane Austen knew what she was doing when she made the relationship between sisters central to her novels.
Elizabeth Bennet needs Jane's gentle reminders that people are capable of more than Lizzy is minded to give them credit for, and Jane needs periodic, pragmatic dousing with Lizzy's realism. Marianne and Elinor are even more obviously in need of each other, yin to each others' yang. Though all four sisters make highly suitable marriages, Austen consistently celebrates the sisters' relationships, giving their restoration equal if not greater value than the matrimonial conquests. Fanny Price, whisked away to Mansfield Park, desperately misses her younger sister, Susan, and once again their reunion at the end of the novel is as touching and important as Fanny's eventual marriage. (One suspects that Emma and Catherine, both of whom seek to create a sisterly bond with unsuitable young women, might have been greatly improved by the addition of a sister, and so poor Anne Elliot is Austen's only heroine who, lumbered with two sisters who are petty and self-interested, hasn't benefitted from such potentially powerful bonds.)
Rosamund Lupton's debut novel, 'Sisters' announces its focus in the title, then carefully examines the bond between Bee and Tess, two young women with a history of making very different choices.
What's it about?
Beatrice is used to playing the older sister role with love, gravitas and a disapproving tone, so when she receives a phone call telling her Tess has gone missing, she flies home immediately, fully expecting to locate and scold her scatty sibling. (Though she greatly admires Tess' bold, abstract paintings, Bee has never told her this, refusing to encourage her little sister to adopt such an uncertain 'career'.)
When Tess is discovered dead, Bee is stunned but adamant that the sister she knew so well would never contemplate suicide. After all, they both lost a brother to cystic fibrosis when they were younger, so they know life is too precious to abandon. As the police, Beatrice's fiance and mother all accept the apparent truth of Tess' suicide, Bee struggles to make sense of what happened to her sister. Convinced Tess was murdered, Bee begins to investigate, but how well did Bee know her little sister? She's going to find the answers, even if she loses everything along the way.
What's it like?
Amazing. Powerful. Beautiful. 'Sister' is written as a letter / narrative from Beatrice to Tess, who wants to explain to her sister what's happened since she's died, and why. This is all so beautifully / cleverly structured that I think I'm a little in awe of Rosamund Lupton, who moves seamlessly from past to present to more distant past and back again while sustaining a cast of numerous potential killers and the possibility that Bee is simply losing her mind.
It is seriously impressive that we are content to follow Beatrice's viewpoint as she interviews, accuses and reassesses potential suspects, never once losing patience with her or reaching a definite conclusion ourself. How could we? This is Beatrice's view. Her witness statement. As every character we meet is filtered through her perception, and as she has declared her intent to explain without the benefit of hindsight, it is impossible to move beyond her devloping insights.
As Bee investigates the characters peopling her sister's life, she gradually comes to understand her sister and herself better. Indeed, as the novel develops Bee's attitudes, appearance and values shift so much that she begins to resemble the sister she misses so desperately. This is at once a beautifully drawn portrait of a woman learning to find true meaning and beauty in life, ('I had learned finally, like you, to put love before truth.') but also a carefully plotted crime story that concludes with an absolutely perfect ending.
Final thoughts
I genuinely loved this book and believe I have found a new favourite author. Every element of the story works perfectly in harmony with the others and by the end I felt that I could hold the whole in the ball of my hand as a twinkling globe, lights shifting and illuminating new facets as I flex my palm. The ending left me with so much to think about and to hope for after such a thoroughly engrossing narrative. I loved seeing Bee's character develop, seeing her really grow into a positive and open young woman, even as she became more unwell and her world wobbled around her.
Truly fantastic fiction. Read it. Then, if you're lucky enough to have a sister, think about what she could teach you.
'Sister',
Rosamund Lupton,
2010, Piatkus, paperback