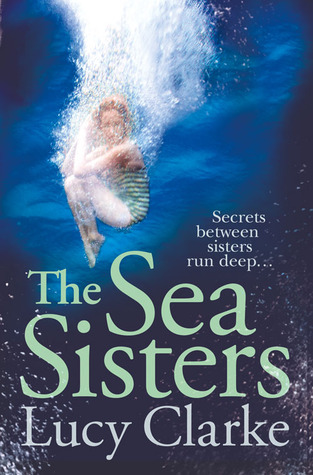 Sisters. Love them or hate them, it's awful to lose them.
Lucy Clarke's debut novel explores the tensions between one set of sisters in a dramatic novel that roams from Cornwall to California, to Maui and Australia, then finally to Bali. Can following Mia's footsteps help Katie understand what happened to her sister?
What's it about?
Katie is devastated to learn that her sister, Mia, has died in Bali. Adding to her distress is the knowledge that the police believe Mia committed suicide, and the memory of their last, traumatising phone call…
When Katie is given her sister's travel journal she decides to use it to follow in her footsteps. Gradually, she begins to uncover the mystery surrounding Mia's death, but can Katie cope with what she finds?
What's it like?
'The Sea Sisters' is an emotional, engrossing story of self-discovery.
The story begins with Katie, who is dragged from sleep late at night and irritably suspects that her sister, calling from Australia, has forgotten the time difference. The truth comes as a brutal shock: two police officers are waiting at her door to inform her of her sister's death. I loved the authenticity of this opening: Katie's instinctive tetchiness, her readiness to blame her sister, and her horror at that same sister's loss, encapsulates their relationship perfectly.
Chapters alternate between present Katie (the sensible, rational sister who organised their mother's funeral and must now organise another only six months later) and past Mia (the wild child who loved the sea and refused to settle down peacefully in London), but as Katie follows Mia's route, the sisters' characteristics become less distinct and Katie's own life is gradually changed.
What's to like?
Although the blurb and title focus on the sisters at the heart of the novel, the overall storyline draws in a pair of brothers who also share a fraught relationship, and Clarke is unafraid to show just how callous family can be to each other, whilst still needing each other desperately.
Clarke is a seasoned traveller (who keeps her own travel journal – hence the inspiration for Mia's) and so the settings are vividly and beautifully conveyed.
Final thoughts
I enjoyed reading about the complex relationship between the sisters and following the twists and turns in the storyline. Clarke cleverly allows several possible final endings to percolate, whilst ensuring that the actual ending feels just right.
Enjoyable and emotional. I'll definitely be reading more by Lucy Clarke.
'The Sea Sisters',
Lucy Clarke,
2013, Harper, paperback