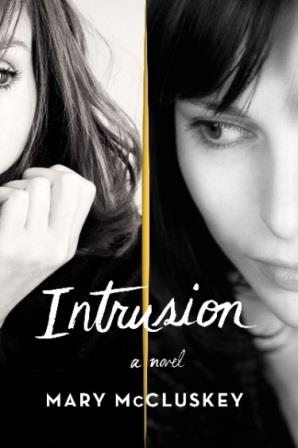 Grief is a challenging topic for any novelist to explore.
This is presumably even more pertinent when the novel involved is your debut and the grief involved was once your own. Mary McCluskey, journalist and short-story writer, tackles this subject with knowledge and care in her subtle portrait of a couple whose marriage is struggling to survive their devastating loss.
What's it about?
How would you cope with the death of your child? Kat and Scott Hamilton have adopted rather different approaches to the sudden loss of their 17 year old son, Christopher: Scott has buried himself in his work, seeking oblivion in the finer points of law; meanwhile Kat has left her job and drifts aimlessly from day to day, unable to see any purpose in life.
Then Sarah Cherrington appears. Twenty years ago, Sarah was Kat's best friend at school, but after a serious falling out there's been no contact between them. Suddenly, Sarah is everywhere: she brings Scott valuable business and takes Sarah out of her self-imposed imprisonment. Gradually, as she offers 'helpful' suggestions and guides each of them within their self-defined spheres, she begins to take control.
Just what, exactly, does Sarah want from Kat? What else does Kat have to lose?
What's it like?
This is a dark and utterly convincing story about the potential depths of both grief and the desire for retribution. Kat's hopelessness is affecting but also remorseless; I did find myself occasionally frustrated with her inability to see the truth about her 'friend', but her inner focus and vulnerability is so clearly delineated that her blindness is convincing. Similarly, her occasional selfishness is at once faintly repellent – she frequently seems oblivious to Scott's suffering, perhaps because it presents itself so differently to her own –  and completely understandable. McCluskey commented that she needed to describe Kat honestly to show 'how vulnerable she is to Sarah's interference'.
Sarah is easily the most fascinating character and McCluskey handles the gradual revealing of her true purpose very effectively. She and Scott are sometimes harder to interpret than Kat, seen as they are through Kat's eyes and experiences, which helps create sufficient uncertainty to keep the reader guessing their motives. Minor characters are also well-drawn and their relationships confidently depicted in the minimum required words and scenes.
The conclusion is perhaps a little startling; it could feel a touch melodramatic after the measured domesticity of the preceding narrative, but McCluskey's brisk prose whisks you through the trauma with a firmness that convinces. The final chapter is a brief but powerful coda, with the final sentence providing a suitably restrained beacon of hope for the future.
Final thoughts
I loved McCluskey's brisk prose and focused narration. Her characters are utterly real and, although I had no desire to imagine myself in their positions, it's impossible not to empathise with all three central characters to a degree. This is a tightly focused narrative which develops into a quietly chilling story. It's really rather beautifully written and I shall certainly be looking out McCluskey's previously published short stories.
Highly recommended.
Want to know more? You can read my interview with Mary McCluskey here or find her website here.
'Intrusion',
Mary McCluskey,
2016, LittleA, paperback
Thanks to the author and publishers for providing me with a free copy of the book in exchange for an honest review and a place on the blog tour.