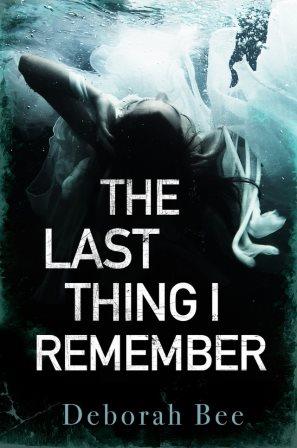 Sarah Beresford has forgotten everything: who she is, what happened to her and – crucially – why.
Worse than that, Sarah is immersed in a coma, leaving her unable to communicate with those around her. She can hear, and what she hears is deeply disturbing. As her family bicker at her bedside, hinting at old wounds endured, days pass and her doctor begins to suggest transferring her to a hospice. Meanwhile, a threatening man who claims to be Sarah's brother keeps visiting her room at night, making her feel anxious, especially once it's revealed that she doesn't have a brother…
Can Sarah wake up before she loses the chance to do so?
What's it about?
Sarah's struggle to remember who she is and the life that's shaped her. A surprising friendship cemented in times of need. And Kelly's struggle to hold it together as she waits for Sarah to wake up.
Kelly is Sarah's neighbour, apparently an innocent young schoolgirl who knows nothing about anything. Chapters alternate between Sarah's locked-in perspective, which gives us access to her frightful mother and her own slowly developing memories, and Kelly's rather more brutal account of life on a sink estate. Kelly's account of her school days features gangs, knives and frequent use of the f-word as she assures us that appearances can be deceptive.
What's it like?
Wonderful. Fascinating. Chilling.
This is a book I had to warm to, as Sarah's initial narrative felt awkward ('This is me thinking. That is all I can do.') while Kelly's took me aback slightly with its sheer anger ('You don't know me. I'm not what you think.') but I quickly warmed to both perspectives and found it fascinating to gradually learn more about their lives and characters as the storyline developed.
Deborah Bee's presentation of character is skilful and subtle, making the novel a treat to read, even if you disregard the unfolding drama of what actually happened. Readers are primed to dislike Sarah's mother almost immediately, as she focuses on the indignity of having a police car with flashing lights collect her from her respectable neighbourhood in the middle of the night rather than on her youngest daughter's comatose status. Similarly, the patronising nature of the Victim Support Liason becomes beautifully clear as she tells Kelly what a 'great job' she's done by, um, sitting in the waiting room, erm, waiting, while Sarah flounders in her coma.
I found this a gripping and captivating read filled with convincing characters and intriguing twists. I loved the ending, which establishes what happened to Sarah while perfectly reinforcing the nature of her relationship with Kelly, which, like so much in the story, is not quite how it appears, even to Kelly.
Final thoughts
This powerful debut is both a masterful thriller and a compelling character study. It's billed as perfect for fans of 'Before I Go To Sleep' and 'Gone Girl', which I can hardly argue with, since I loved both of those books, too, but 'The Last Thing I Remember' is more subtle, more plausible and more insidious – more capable of getting under-your-skin. This I can imagine happening.
In short, I thoroughly enjoyed reading it and am already looking forward to reading Deborah Bee's next offering.
'The Last Thing I Remember',
Deborah Bee,
Twenty7, 2016, ebook ARC
Many thanks to the publishers for providing me with a copy of this book in exchange for an honest review.