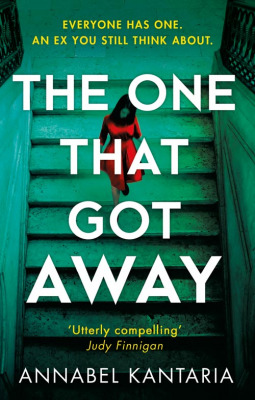 Facebook: the platform where many of us embrace contact with "friends" we would never embrace in Real Life.
Maybe we knew them, once. Maybe they attended our school. Maybe they're a friend of a friend you keep meeting.
These "friends" could become Real Friends, they could become the main source of irritating cat memes in your newsfeed, or they could turn out to be your worst nightmare…
What's it about?
Stella surprises herself by agreeing to attend a school reunion organised on Facebook. There she meets George, her ex boyfriend, who is married to Ness, the perfect WAG for a successful businessman and his childhood sweetheart.
Predictably, an affair develops and Stella is apparently astonished to find herself playing the other woman. But there will be greater consequences from this affair than at least one of them dreams…
What's it like?
A slow burner at first, then a gripping drama with a strong focus on the psychology of the protagonists. Alternately compelling and predictable with a shocking ending.
Kantaria uses a dual first person narrator to reveal Stella and George's true feelings and motivations. As they each reveal snippets about the development of their affair, the cliches pile up. Ness and George lead separate lives…or do they? George would leave her in a heartbeat…or would he?
Neither character is particularly likeable and, although the story is believably written, the way it's written lacks any undertone of menace – until a painful development starts the story in a whole new direction. THIS is when the story becomes compelling as you wonder what *exactly* is happening…
Ooh, tell me more
To hint towards which recent story this resembles would be a massive spoiler, so it will suffice to say that the middle part of the story is much more compelling as tension builds and the creepiness is dialled up a notch.
There comes a point when you might think it's all getting rather obvious and predictable again, then Kantaria throws another curve-ball with an ending that readers will love or loathe (did that really happen? Oh yes it did).
Final thoughts
At first this seems like simply an accurate portrayal of a sordid affair between two successful people with a slightly unequal history. Yet this slightly mundane opening is actually a masterstroke, preparing the reader to develop certain ideas going forward that will later set them off balance and allow for certain twists to really shock.
Reading back over the earlier chapters, the keys to what happen later are all there, and I really liked the increasing creepiness.
Personally the ending seemed a little too serendipitous (ah, but for who?!) but life is full of facts that are stranger than convenient fictions so I'll forgive Kantaria this one.
I love unreliable narrators, especially ones where the truth lies in what is not said, and you'll certainly find that here.
An enjoyable and often compelling story.
'The One That Got Away',
Annabel Kantaria,
2017, HQ, paperback ARC
Many thanks to the publishers for providing me with a free copy of 'The One That Got Away' in exchange for an honest review.