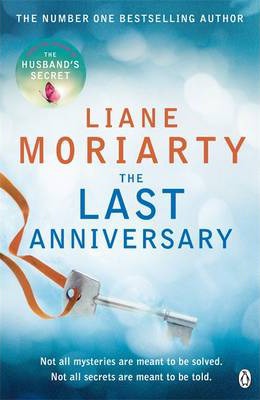 One abandoned baby. Two sisters with a secret.
The 'Munro Baby Mystery' has been a wonderful money spinner for the Doughty sisters for over 70 years, but when family matriarch Connie Doughty dies, her younger sister Rose begins to wonder whether it's time to tell the truth…
What's it about?
Once upon a time, two sisters found an abandoned baby near their home on Scribbly Gum Island and decided to raise it as their own. Each year, the anniversary of this surprising event is celebrated as a fascinating mystery, bringing boatloads of tourists to Scribbly Gum, but this year will be different: chief strategist Connie has died and Rose has to make her own decisions. Is it time to tell the truth?
Surprisingly, Connie has left her home to a relative stranger, Sophie Honeywell. Sophie has always been fascinated by the Munro Baby Mystery, but she's also on the hunt for love. Can she find it on the island? Or has she read too many romances to settle for a man?
What's it like?
Humorous. Dialogue-heavy. Ultimately a very satisfying read, with all the main characters having changed over the course of the story.
Liane Moriarty's books always feature a central mystery, but although it brings the story together, it's really peripheral to the individual stories of her characters, all of whom are struggling in some way.
The mystery itself is easily guessed, though the details surrounding it aren't, but it provides an interesting backdrop to the other, serious stories Moriarty wants to tell. We meet beautiful, happily married Grace, who has just been blessed with a healthy baby son – that she can't bond with at all. But that's ok, because Grace slowly develops a frightening plan…
Meanwhile, Sophie tries to work out who Connie thought might be her perfect match on the island, which leads to much entertainment for her safely married friends. Could it possibly be…Grace's husband? This seems unlikely, but Sophie can't stop hoping…
Other family members have their own well developed character arcs and although Moriarty's desire to create suspense means some situations are perhaps teased out a bit much, (one chapter consists solely of about ten lines of dialogue with no names so you don't know what is happening or who is talking!) I did enjoy the way every character develops. That's not to say there's a simplistic bunch of happy endings: Moriarty knows life isn't straightforward and we're not sure where some of the characters will end up after these pages close, but I certainly enjoyed the journey they took to get there.
Final thoughts
Just like in Moriarty's debut novel, 'The Husband's Secret', there's a bonus ending, just when we thought we knew everything, which brilliantly rewrites certain truths and will leave you reflecting on the big themes of the story that could otherwise be overlooked in the satisfying ending – guilt, punishment, hard ethical boundaries.
There are several conversations throughout the novel which hint at the pain caused by Connie and Rose's secret, but the ending really does encourage you to revisit these. So many members of Connie's family are miserable when the story opens that it's impossible to doubt the pain that keeping secrets can cause, especially to the very children the characters are trying to protect!
No doubt some readers will find minor criticisms of the plot. Could the sisters really have got away with their plan? Isn't it terribly convenient that a particular character returns to the island at a critical moment? Perhaps more importantly, as is often the case with a story following multiple characters, not all stories are equally well developed. I felt Veronika's storyline was quite simplistic and developed startlingly quickly – but I still loved her as a character. Most people will have met that one really negative person in their life!
Moriarty's strength is, as always, her perfectly convincing rendering of family and romantic relationships: their love for each other is mixed with very real frustrations, boredoms and criticisms, which readers are treated to throughout the book as the narration enters into the thoughts of first one character, then another. By the end of the story we could encapsulate each character in a trivial sentence – Enigma cries a lot and wants to be famous – but we're also aware of their complexity and the myriad threads that bond and separate them from the other characters. And the secrets? The last one will surprise you…
Another thoroughly enjoyable read from Liane Moriarty.
'The Last Anniversary',
Liane Moriarty,
2014, Penguin Books, paperback
Previously reviewed: 'The Husband's Secret', 'What Alice Forgot', 'Big Little Lies' , 'Truly, Madly, Guilty' and 'Nine Perfect Strangers'.