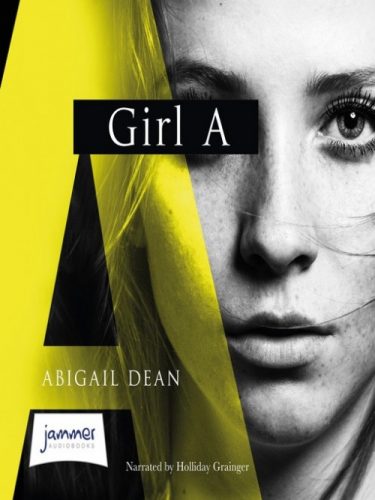 I have recently discovered the joy of audiobooks.
'Child A', read in a perfectly disinterested fashion by Holliday Grainger worked really well in this format. The jumps in time were often confusing and disconcerting, but on reflection I think they were meant to be. After all, Lex Gracie is not a straightforward narrator…
What's it about?
Alexandra Gracie, also known as child A, was once famous as the child who escaped.
She escaped from the dirty house at Moor Woods Road where her abusive family had literally chained her up, and she rescued her siblings in the process.
Now, years later, Lex's mother dies in prison, leaving her eldest daughter a few unloved possessions and an unwanted role as her executor. Lex and her sister, Evie, quickly decide to turn their old house into a community centre, but they'll need the permission of the other children who shared the House of Horrors with them.
Forced to reflect on her past relationships with her siblings, can Lex really put her terrible childhood behind her?
What's it like?
Increasingly absorbing. A fascinating insight into the mundanity of evil and the repercussions of a traumatic childhood.
The book's cover and blurb seem to hint towards a crime thriller, but actually this is more of a character study, infused with a constant sense of menace and entrapment.
Dean portrays perfectly the mundanity of evil. Lex's parents are not bad people, but they respond badly to disappointment. There's a question mark raised over Lex's mother – was she a victim, too? Understandably, this idea isn't examined in detail as in Lex's perspective, her parents are a combined force, and this is one of many areas where Dean hints at an unknowable past that never surfaces within Lex's narration.
The siblings are all different: Lex is outwardly successful but obviously very alone; Ethan, the eldest, has also developed a successful career – but has used his past to achieve this; other siblings have been less successful and taken different approaches to soothing their souls. Lex reflects in detail on each child's history before meeting with them, but as the story moves towards its conclusion, we realise that Lex may forever by Girl A.
Final thoughts
This is definitely a story that plays with your expectations. I began by anticipating a crime thriller, but gradually became immersed in a study of lives blighted by a terrible childhood.
Lex is persistently opaque. She doesn't know this. She can't know that. This is, of course, true to the story: she was trapped – chained. But the reader is left with a cold conviction that, even as the final words are spoken, we may have only been told a third of the story. A harrowing third, but by no means the whole terrible story. I think it would be really interesting to discuss this with other readers and explore what we think remained unsaid.
This is a story that I would be tempted to read again in paperback. Despite enjoying the audiobook, I'm conscious that there were a few particularly dramatic moments that I would have liked to reread, to consider them slowly and absorb their implications fully.
Given Dean's refusal to spell out precisely how life in the house of horrors unfolded – though I felt increasingly like someone should warn Ethan's fiancée exactly what she was marrying – the ending is a perfect fit for the preceding story. The story of Girl A. The success story. But was she? Could she ever have been?
Penguin Random House have summarised this story well: 'For readers of Room and Sharp Objects, an absorbing and psychologically immersive novel about a young girl who escapes captivity–but not the secrets that shadow the rest of her life.'
'Girl A',
written by Abigail Dean,
2021, Jammer Audio, narrated by Holliday Grainger