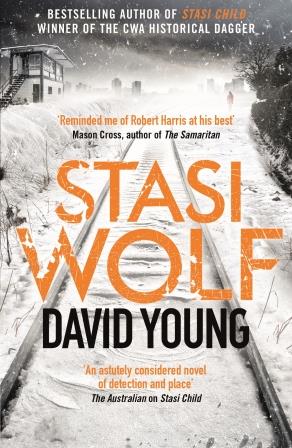 'Stasi Wolf' is published today.
This is the follow-up to David Young's hugely successful and thoroughly chilling Cold War novel, 'Stasi Child' (which I LOVED; you can read my review here).
Both books are set in Communist East Germany and follow the investigations of Karin Muller, murder squad detective and good East German citizen. Muller is a member of the People's Police, (or 'Vopos') but finds her investigative powers restrained by the ever-present Ministry for State Security – the 'Stasi' – and their insistence on secrecy.
How can you solve a crime without asking any questions? Karin
must find a way, as failure is not an option…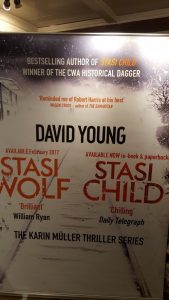 My review of 'Stasi Wolf' will be posted soon, but meanwhile I wanted to share my excitement that Karin's next adventure is available for purchase now.
Hannah had the privilege of attending the book launch with me and, although I'm not sure she was AS excited by the bookishness as I was, she caused a bit of a stir, being the youngest member of the gathering by a number of years.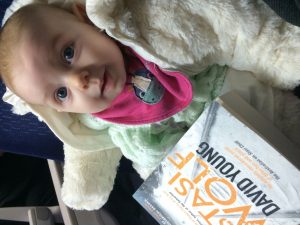 I think it'll be a few years yet before I feel comfortable introducing her to the treacherous world of Karin Muller, but Hannah enjoyed being introduced to several of my favourite authors and bloggers.
You can find out more about 'Stasi Child' here and 'Stasi Wolf' here.
Short version? If you enjoy crime fiction, go find yourself a copy of 'Stasi Child', start reading and enjoy.