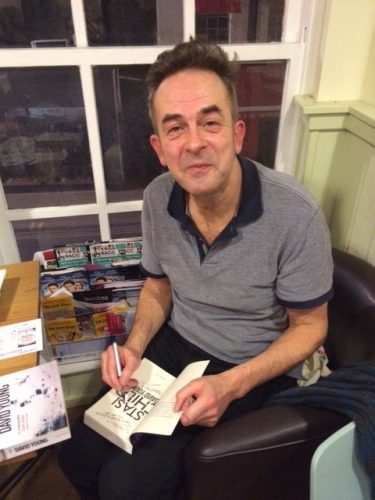 Last year David Young published his superb debut novel, 'Stasi Child'.
It's a¬†thrilling mixture of crime, history and¬†mystery, featuring¬†a cast of¬†fascinating characters¬†placed in dangerous political situations.¬†I loved it –¬†and wrote about it here and here – and I wasn't alone: it became an e-book and then a paperback bestseller, and¬†its author¬†has since graced many a bookish¬†event with his entertaining presence.
'Stasi Child' is actually the first in a series featuring detective Karin Muller so I've been waiting impatiently for the next instalment. Sadly it's not here quite yet (it'll be published early February next year) but I'm delighted to be able to share the final cover design with you now. Look!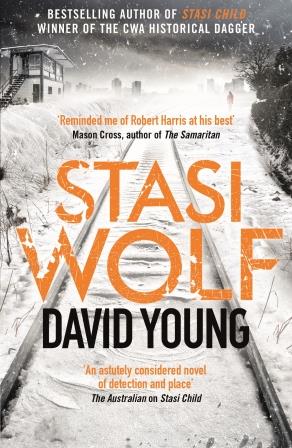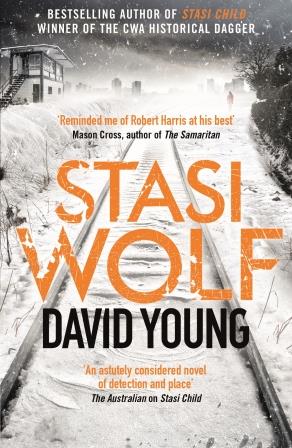 I think this is a genuinely beautiful cover, which works well alongside the first in the series. The way the background becomes impossible to see in the distance is completely appropriate in a world where political machinations continually obscure the truth, and the icy coldness of the whole scene reminds me of the brutality at the heart of the East German regime. Perfect.
But of course, we shouldn't judge a book purely by its cover, even when it's such a beauty, so I've included the description below to whet your appetite further:
———————————————-
How do you solve a murder when you can't ask any questions?
East Germany, 1975. Karin M√ľller, sidelined from the murder squad in Berlin, jumps at the chance to be sent south to Halle-Neustadt, where a pair of infant twins have gone missing.
But M√ľller soon finds her problems have followed her. Halle-Neustadt is a new town – the pride of the communist state – and she and her team are forbidden by the Stasi from publicising the disappearances, lest they tarnish the town's flawless image.
Meanwhile, in the eerily nameless streets and tower blocks, a child snatcher lurks, and the clock is ticking to rescue the twins alive . . .
———————————————-
Intriguing!
And now for the long wait 'til February. Time enough to reread 'Stasi Child' and remind myself of exactly how treacherous Karin's world is.
Want to know more? There's info about the author here or you could read the book!