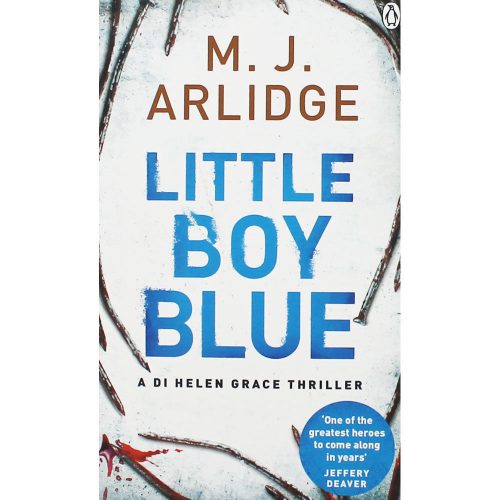 When you realise your police investigation is going to expose your own double life…
#Awkward
What's it about?
DI Helen Grace is summoned to 'The Torture Rooms', a Southampton night club that caters for a particular clientele, to discover a murdered man bound from head to toe. As she unwraps him, she discovers she knows him. Sickened, Helen seeks to simultaneously solve the crime and keep her own secrets. When a second victim is found, Helen realises this may not be possible. What will happen when her professional and personal life persist in clashing?
Meanwhile, her Detective Sergeants are busy backstabbing each other in an attempt to strengthen their position, and her superior officer is eyeing her with a lust that's definitely creepy. If finding the killer doesn't destroy Helen, office politics might…
What's it like?
Fast-paced and twisty with an ending that'll shock.
Helen is under pressure and, for various reasons, becomes cut off from potential sources of support, which makes this an intense read. Although I was able to read this as a standalone story – without feeling like I was missing out on vital backstory or being inundated with necessary information that series regulars would have – I would have really liked to know what the relationship between Helen and her boss was like previously, as the storyline involving them felt a little bit more convenient for the plot than convincing. That said, this is a page turner for the thrills and the developments in the investigation, not because of the depths of character development.
And the investigation is an intriguing one, especially focusing as it does on an inherently private community, and illuminating the pitfalls of detectives allowing (inevitably!) their private concerns to influence their work decisions.
Arlidge makes especially effective use of a few different first-person narratives, which contrive to wrong-foot the reader until the next tantalising revelation.
The ending is very abrupt and I wanted to know what became of some of the minor characters who played a major role. (They vanish once their contribution to the plot is concluded.) I would also have liked more of a wind-down…but that just isn't Arlidge's style!
Final thoughts
Having very recently read and adored M. J. Arlidge's 'Hide and Seek', book 6 in his adrenaline fuelled crime series following DI Helen Grace and her team, I took a step back to read book 5, 'Little Boy Blue'. In hindsight, I think that wasn't my best decision, but in my excitement I grabbed what my local library had on the shelf. My point is not that 'Little Boy Blue' is deficient in any way – it's thrilling – but that having read its sequel, I knew certain plot points that meant I didn't experience the ride in the way I would have liked. This was disappointing for me, but is in no way a reflection on M. J. Arlidge's skills as a crime writer.
If you like twists, turns, short, punchy chapters and CSI style investigations then this'll keep you gripped.
As for me, I've learned my lesson and I'm going to seek out the first in the series, 'Eeny Meeny', next!
'Little Boy Blue',
M. J. Arlidge,
2016, Penguin, paperback