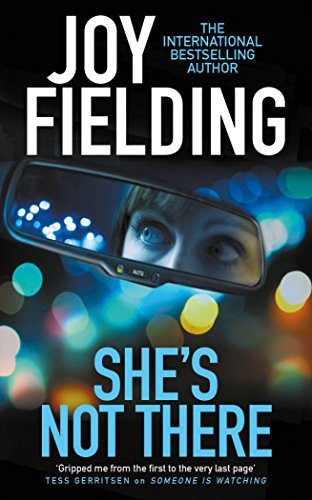 It's every parent's nightmare: your child, taken. Missing.
Years later the case is still unsolved, your child's whereabouts still unknown, your arms still empty.
Now rub salt in the wound: everyone, including you, thinks it was your own fault.
Meet Caroline Shipley. This is her living nightmare.
What's it about?
Fielding has evidently taken Madeline McCann as her inspiration here. Caroline Shipley's two-year old daughter, Samantha, is abducted from her hotel room while her parents enjoy a celebratory meal with friends just outside the hotel.
Fifteen years later, Caroline is divorced, her oldest daughter is her fiercest critic and the media remind her every year that everything that has happened to her and her family is her fault.
Then, on the fifteenth anniversary of Samantha's abduction, Caroline receives an unusual phone call. A young girl thinks she might be Samantha. Is she? Could she be? Or is someone running a scam – again?
Caroline's family are wary but Caroline can't resist hoping: has her daughter really come home? And what did happen the night she went missing? The answers may be closer than Caroline imagines…
What's it like?
Emotional. Dramatic. Very middle class. Fielding has her characters discuss the weather in the middle of what is a crucial conflict between mother and daughter. Even during the final dramatic episode there're no punches, no attempts to abscond, no one pulling anyone else around by their hair. There are no broken bones here, just broken hearts that need to heal.
The lack of violence has led some reviewers to call this a "light" psychological thriller, but the lack of surface violence is simply realistic; the emotional violence and years of manipulation Caroline endures at the very heart of her family is more chilling for being so plausible. Her fraught relationship with her elder daughter is perfectly wrought – like walking over a field of unexploded bombs – and her own neglect of this daughter quietly underscored.
There are perhaps a few unlikely moments, (particularly surrounding Michelle's discovery,) but as Caroline notes, even something incredibly unlikely could be true. Suspend your disbelief and it's quite the finale.
Final thoughts
Caroline's abject guilt, her uneasy relationship with her remaining daughter and her desire to believe the girl could be Samantha may make her a difficult character to like, but it's impossible not to understand her and share her need to know the truth about what happened.
Fielding's intense focus on Caroline's perspective means the other characters are less nuanced – Hunter in particular is a total bellend – but that's fine, this is very much Caroline's story. After all, no one vilified Hunter for his daughter's disappearance – though it transpires that perhaps they should have done.
'She's Not There' is more an emotional exploration of family dynamics than a thrilling whodunnit, but there's a decent frisson of suspense throughout and I really liked the way the ending drew a number of elements together.
'She's Not There',
Joy Fielding,
2017, Zaffre, paperback
Want to know more? Follow the tour: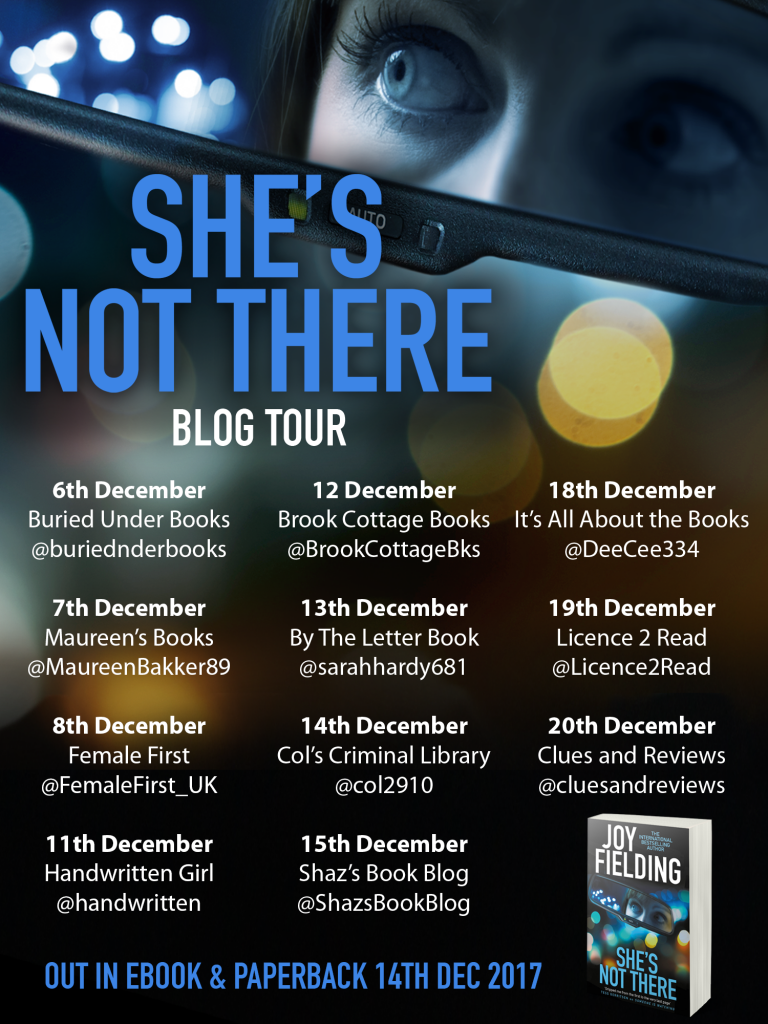 Many thanks to the publishers for providing me with a free copy of this book in exchange for an honest review / a spot on the blog tour.