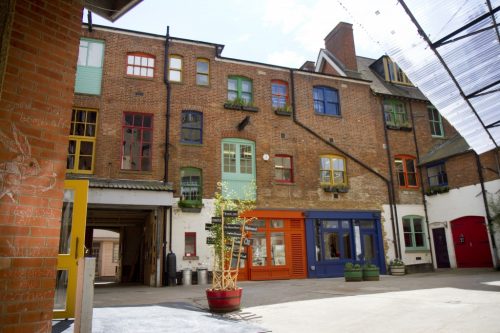 Ah, school holidays with young children.
It's an inescapable opportunity to spend hours shouting "stop, NO, don't touch that,¬†say sorry to¬†your sister"¬† quality time with my little boy, while managing the needs of his even littler sisters, so the immediate question is: what can I do to get us all out of the house? Somewhere fun, somewhere they can run off a little steam, maybe a bit educational…just OUT.
Somehow, recently, I came across this gem:
http://www.storymuseum.org.uk/
So obviously I dragged my entire family along.
Here's your chance to sit on a talking throne, walk through the wardrobe into Narnia, participate in the mad hatter's tea party, safari through stories and listen to a bedtime story told on a giant bed under a starlit sky.
I mean, seriously, what are you waiting for?*
Go. Enjoy. Just check their events calendar carefully (many days are set aside for school visits). Oh – and keep your eye out for a famous desk. Seriously.
It's amazing and immersive and just deliciously bookish. Plus their café caters for difficult customers (dairy and gluten free options available).
*I'm so enthusiastic about this place that you'd be forgiven for thinking that this was a sponsored post. Sadly, it isn't; I just felt compelled to write about the existence of such a quirky place since everyone I've mentioned this place to had never heard of it before.