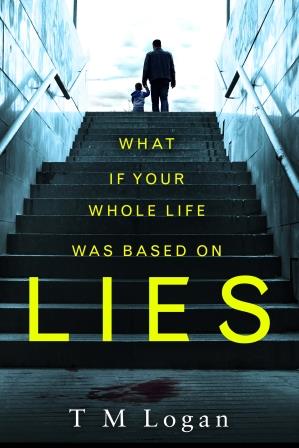 Today I'm welcoming TM Logan to BuriedUnderBooks as part of the blog tour for his debut novel 'Lies'.
'Lies' is a psychological thriller which explores a life suddenly upturned, a family torn apart by, well, lies and the darker side of social media. Want to know more? Here's the blurb:
—————————————————
When Joe Lynch stumbles across his wife driving into a hotel car park while she's supposed to be at work, he's intrigued enough to follow her in.
And when he witnesses her in an angry altercation with family friend Ben, he knows he ought to intervene.
But just as the confrontation between the two men turns violent, and Ben is knocked unconscious, Joe's young son has an asthma attack – and Joe must flee in order to help him.
When he returns, desperate to make sure Ben is OK, Joe is horrified to find that Ben has disappeared.
And that's when Joe receives the first message . . .
—————————————————
Intriguing? I think I'm hooked already!
Now I'll hand over to TM Logan to talk about his early reading and writing experiences, including his favourite childhood books.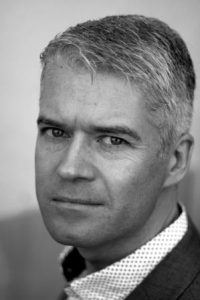 As a child, I read a lot. I think this was because I was the youngest of three boys, and always struggling to keep up with my big brothers. Wanting to be included in their games, but just a little bit too slow, too small – and if you asked them, just too annoying – to be included in big boys' stuff. So I'd often find myself as more of a spectator, watching what was going on from the periphery, rather than getting fully involved in their world.
It wasn't long before I discovered there were countless other worlds where I could get involved. And not just involved, but right there at the centre of the narrative – living and breathing amazing stories alongside incredible characters. I became a bit of a bookworm.
LIES is a contemporary thriller, but my starting point as a young reader in the 1970s was quite a long way away from that. The first books I can remember – some of those that have stayed with me – include The Fantastic Mr Fox by Roald Dahl (revisited with my own children, a couple of decades later), the seven-book Narnia series by CS Lewis (I still have the box set), numerous Enid Blyton stories, Ursula Le Guin's Earthsea books, The Rats of Nimh by Robert C O'Brien and Watership Down by Richard Adams.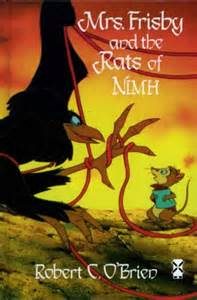 A lot of the books I loved as a boy have since been lost or given away in house moves, or have ended up in my parents' attic in Reading. A few that have survived and remain on my bookshelves include The Hobbit and The Lord of the Rings trilogy by JRR Tolkien. As a teenager, I found myself enjoying fantasy fiction a lot more than the set texts for my O-level English literature: Michael Moorcock's Elric stories, Fafhrd and the Gray Mouser by Fritz Leiber, Terry Pratchett's Discworld series among many others. Fantasy branched into science-fiction, with favourites including Stranger in a Strange Land by Robert Heinlein, The Man in the High Castle by Philip K Dick and Brave New World by Aldous Huxley.
Alongside fantasy and sci-fi, I was starting to enjoy horror. Weighing in at more than 1,000 pages, It by Stephen King is a proper house-brick of a book, but it's in my top three teenage favourites: unbelievable narrative drive and really, really scary. That led me to Carrie, The Dead Zone, Misery, Pet Sematary (I'm still reading his stuff today, there are too many to mention). Then came more mainstream thrillers like Red Storm Rising by Tom Clancy, The Fourth Protocol by Frederick Forsyth, Ken Follett's The Eye of the Needle.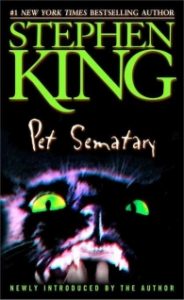 Starting in my early teens, I was writing as well – mostly short fiction, bad poems and really terrible song lyrics full of teenage angst – but thankfully never showed this work to anyone (with luck, none of it will ever see the light of day). I knew I wanted to write for a living, but didn't have much of a clue how you were supposed to go about doing it. I kept plugging away with short stories – crime, horror and sci-fi, sometimes a mix of all three – sending them off to magazines more in hope than expectation. I got some nice rejection letters, but that was it.
An English degree at university seemed like a good idea. But I couldn't get an offer anywhere, so switched to history at a small part of the University of London called Westfield College. Three years later I was a naïve 21-year-old graduate, but I was pretty sure of a few things:
1) I loved writing
2) I loved reading, and people's stories
3) I wasn't much good at anything else



Those few nuggets of self-knowledge took me into a career in journalism, including some years as a reporter on a national daily newspaper, and my current job in communications. My fiction choices shifted towards crime and thrillers by the likes of Michael Connolly, Harlan Coben, Gillian Flynn, Tana French, Lee Child, Thomas Harris and Sophie Hannah. Work and parenthood and life in general took centre stage for a while, and although I was writing professionally every day, it wasn't until my late thirties that I sat down and started getting serious about writing fiction of my own again.
There have been a fair few twists and turns along the way, but my reading and writing journey has eventually led me here – to LIES. I hope you enjoy it!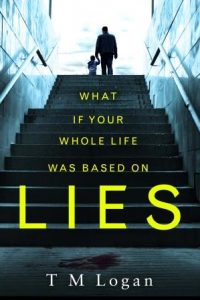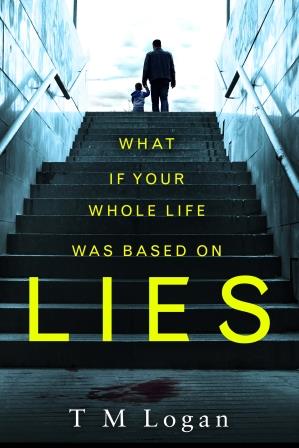 —————————————————
So there you have it. If, like me, you're a fan of psychological thrillers (Gillian Flynn, Tana French and Sophie Hannah are a few of my FAVOURITE authors) then I strongly recommend checking out 'Lies', which is already available as an ebook.
Want to know more about 'Lies' or TM Logan? Then why not follow the blog tour?
Personally I enjoyed learning about Logan's Seven favourite first lines in fiction. Now I need to go find out what happened to Ben…