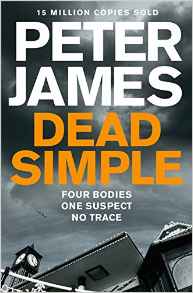 Stag nights have changed significantly over the years.
No longer just an opportunity for a drink or three down the local boozer with your best mates, nowadays stag dos – and their not-to-be-outdone female companion, hen dos – and more likely to see the potential groom flying off to Prague or Amsterdam with every male companion he can persuade to holiday with him. Regardless of your opinions on this development, I can promise you that no-one wants a stag night like Michael Harrison's.
What's it about?
Michael is a renowned prankster whose friends have experienced his devious tricks too many times, particularly on their own stag nights. But that's okay: tonight they are going to get their revenge. What appears to be quite a traditional stag do has been given a vicious twist which no-one could expect the groom to enjoy, but matters take a further turn for the worse when Michael disappears and his stag night companions die.
One man should have some answers, but he's claiming ignorance. It's up to DS Roy Grace, a man whose own wife disappeared without a trace nine years ago, to find Michael and discover the truth about the missing man's best friend and his beautiful, distressed fiancee.
What's it like?
Thoroughly rooted in police procedure (with one key and incredibly irritating exception). Packed with big twists to make you draw a pantomime-esque intake of sharp breath and cry 'ooh', this is a gripping (albeit occasionally frustrating) read.
'Dead Simple' introduces us to DS Roy Grace, who is the lead detective in Peter James' hugely popular 'Dead' series, so it's good that he's a largely interesting and sympathetic character with a backstory just waiting to be fully developed, but at times he seems so far behind the curve it's a bit odd. Yes, the reader has a significant advantage in that we are given increasingly surprising glimpses into the lives of Michael's closest companions – his best friend and business partner, Mark, and his beautiful fiancee, Ashley – but even Grace is briefly surprised at one point when he wonders why no-one in the police force (including him) has made a rather obvious connection.
Then again, he is rather tired, and James shows us clearly how dedicated police officers struggle to balance work and home life (at least Grace doesn't have much of the latter to worry about, though we do witness him have to repeatedly bail out of the few personal commitments he does make). I really enjoyed the procedural elements, where Grace is briefing his team members, hearing their reports, crunching the numbers (there's a wonderful moment where his face goes white as he realises he's 'wasted the best part of a thousand pounds of his budget on soil analysis') and attending autopsies. This is James' strength, and it was no surprise to learn at Crimefest16 that he has spent many a fascinating hour out on patrol with his local police force, nor that he views the police as "a major part of the glue that holds our society together". Certainly, this book presents a positive view of the officers it features: all are hardworking and diligent, though one (younger) officer is perhaps a little trusting.
Final thoughts
The twists are truly stunning, and it's easy to see why James has been in talks to get the Grace series televised; the development of the storyline is fantastically dramatic and will likely have you leafing back through previous chapters to check and see if you missed any obvious pointers…then holding your head in frustration as the police continue to miss vital clues (budget constraints mean Grace opts not to put a watch on his main suspect). The claustrophobia of one character's experience is well-evoked and I imagine that if you're familiar with Brighton's roads, you may well be able to follow in detail the book's denouement.
As for the denouement itself…this was a little disappointing. In essence, after a lengthy chase scene, Grace (and Peter James) cheat. Can't solve the case? Let's involve the supernatural. Now, leaving aside the question of your dis/belief in the supernatural (James and his detective are believers), it's disappointing that a case so focused on procedure had an ending that side-stepped it. For resolute disbelievers, this disappointment is likely to be compounded by irritation, which is a shame at the end of an involving narrative.
Still, there's a definite ending for the reader, even if the police have a number of unanswered questions. This is something I have previously liked about James' books: they have proper endings, with no cliffhangers to force you to buy the next installment in the series (though obviously the missing wife is designed to build some intrigue). James trusts his readers will have enjoyed his story enough to want to read the next book anyway. And he's right.
I shall continue to follow the investigations of Roy Grace, though I am slightly perplexed by a character so beholden to his memory of his missing wife that he cannot throw out her toothbrush or sell her car, but can go on dates with other women, and look forward to reading the 'Dead' series in order. They work perfectly well as standalone books, but I like to read from beginning to end.
And if you do like to read about the supernatural, you might like to try out James' ghost story, 'The House on Cold Hill'.
'Dead Simple',
Peter James,
2014, Pan, Paperback